Nono Pixie (C64)
Island Adventure - Nono Pixie 2
---
I had completely missed to mention that I have been working on a sequel to Nono Pixie for a long time! Sorry about that :)
Island Adventure is a signnificantly larger project and instead of letting you play the puzzles in any order you like it is an adventure game where you progress by solving nonogram puzzles!
You start off your adventure with a mission from the queen of Homeport and it will require you to get a ship and crew and travel to each island and meet more characters that can help you as long as you help them. You will encounter pirates with buried treasure and quests that requires sailing back to previously visited islands. Share hot cocoa with an Icy Bear!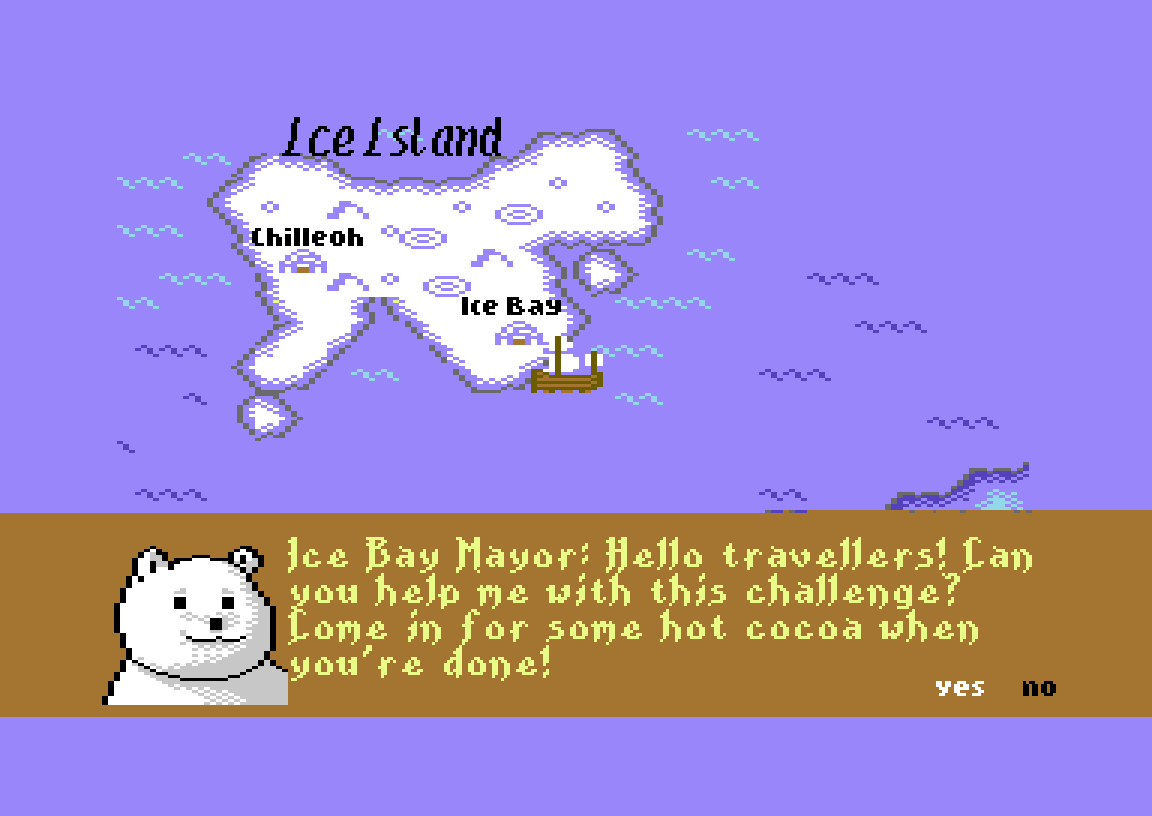 Right now I don't have any information about whether there will be a physical version. The game will run on either an EasyFlash3 or compatible cartridge or a GMod2 cartridge, or in emulated form under VICE or other emulators or devices such as TheC64.
Music by Vanja Utne
The game is fully functional on NTSC computers. I tend to share minor updates on twitter.
Comments
Log in with itch.io to leave a comment.
Great, to hear you are working on a sequel. I wish you all the best for you and your projects for the new year 2022.